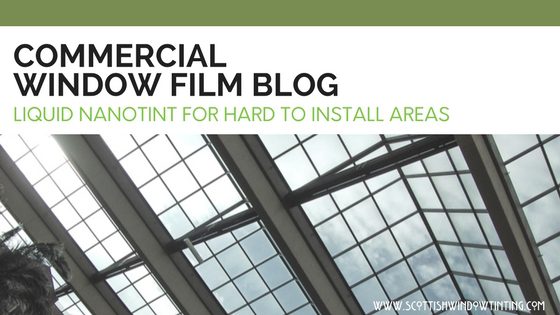 Applying window film can be a great way to lower your energy costs and save money. But installing window film can be difficult for high rise buildings or windows that are difficult to reach like skylights, atriums, or floor to ceiling glass. Luckily, here at Commercial Window Tinting Salt Lake, we have a solution. Liquid Nanotint is a great alternative to traditional window film and is perfect for buildings in Salt Lake City looking for uv or solar protection.

Liquid Nanotint: A Smart Alternative to Traditional Window Film
It's true that window film is for the most part a pretty versatile product. However, there are some situations in which it can be difficult to apply like bent or textured glass or glass that's hard to reach like windows above a staircase or large object. But you need some kind of window treatment, especially in Salt Lake City, where the high altitude makes the sunlight and uv radiation more intense.
That's why the experts at Drywired came up with Liquid Nanotint. Liquid Nanotint is an unconventional type of window tinting product that's applied as a liquid instead of a film. It offers all the same benefits of traditional window films but is much easier and faster to install. Nanotint can be applied in a single application by using an ordinary paint roller to install it on your windows. Once it dries and sets, it blocks out 99.9% of uv rays and rejects 95% of infrared heat that causes high energy costs and discomfort.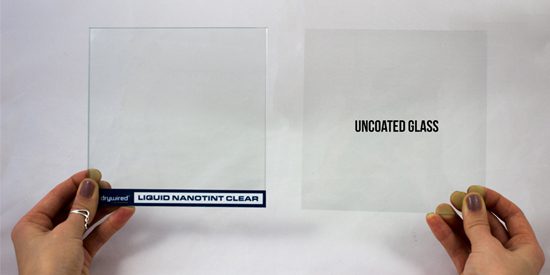 So, how exactly does it work? It's simple, really! You know how walls contain insulation to keep heat out? Nanotint does basically the same thing. It uses tiny particles of metal, called metal oxide nano particles, to reject heat and ultraviolet radiation. And unlike traditional window films, which are susceptible to cracking or bubbling, Nanotint is incredibly durable and can last up to ten years time.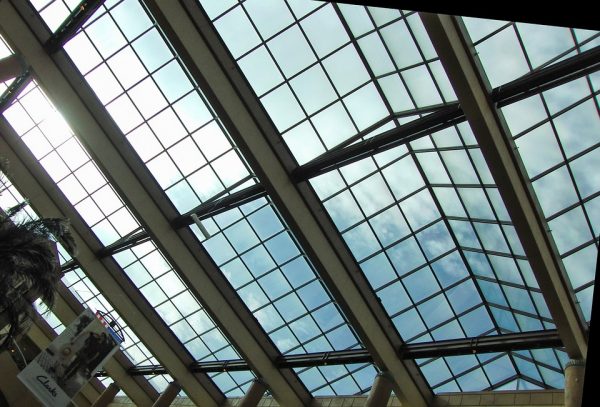 Nanotint can be applied from everything to textured and bent glass to multi story properties and high rise buildings. It's great for hotels, apartment buildings, office spaces, and basically any other type of structure where solar protection comes in handy.
Experience the Benefits of Liquid Nanotint in Salt Lake Today!
Find out today how your Salt Lake City property can benefit from Liquid Nanotint. Call Commercial Window Tinting Salt Lake to have window film installed for your commercial proeprty today!